Hello!
I am a machine learning engineer with 10+ years of programming experience and two years in deep learning. My focus is mainly on natural language processing (NLP), text/speech classification, sentiment analysis, emotion recognition, language generation, language models, transfer learning.
I learned programming when I was 12, building web apps and video games. I went on to study Computer Science at INSA Lyon in France and Tsinghua University in Beijing. While at school, I co-founded City Domination, one of the first mobile games taking advantage of geo-localization on smartphones (before Ingress or Pokemon Go). The game got acquired and is still running strong today, with 1 million players in 170 countries.
After graduating, I took an interest in the business side of tech products. I first became a product manager at private cloud provider Synology and then a brand strategy consultant at RedPeak, working with large tech multinationals and startups in the smartphone, PC, IoT, Artificial Intelligence, and semiconductors industries.
Two years ago, after working on exciting AI projects with my consulting clients, I decided to jump back to the technical side and self-study machine learning. I am a big believer in learning by doing, so I built multiple projects and prototypes as I explored new possibilities enabled by the latest research in the field. I chose to focus on natural language processing and speech as I have always been fascinated by languages, having studied and worked in Spain, Argentina, China, and Taiwan.
As someone with an understanding of both tech and business sides, I am particularly interested in concrete business applications for AI. On this blog, you can find some of my thoughts and projects in this space. I hope you will enjoy your visit!
I'm currently open to opportunities in machine learning or natural language processing.
You can reach me by email or on my LinkedIn.
Personal Projects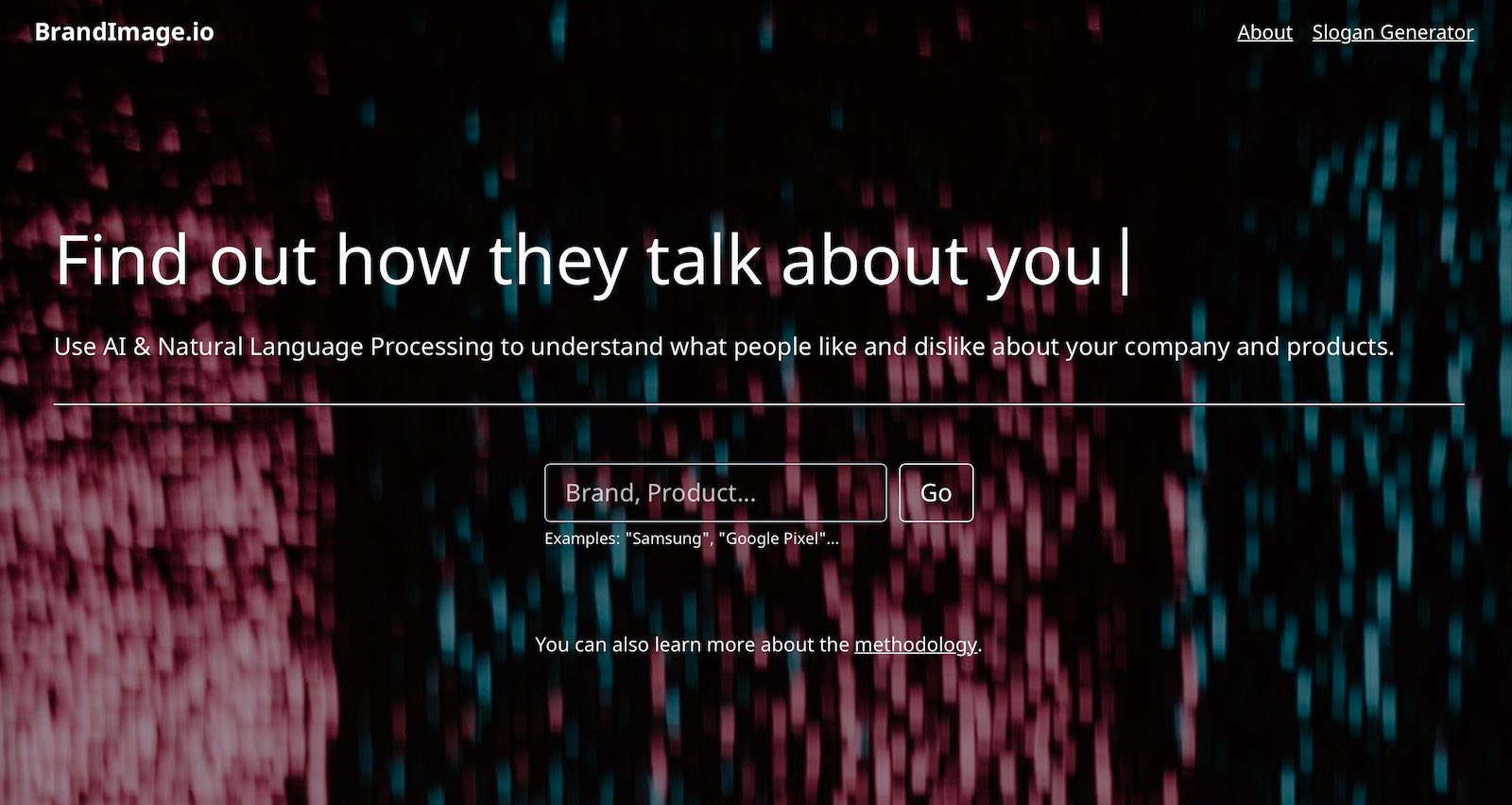 A 100% free social media listening tool for companies to better understand how people perceive them and their products. In today's digital world, brands need to pay increased attention to consumer opinion to stay relevant. Machine learning and more specifically NLP can help companies improve with structured, constructive feedback. BrandImage.io leverages some of the latest models from research like Google AI's BERT for language understanding to analyze and interpret consumer's points of view.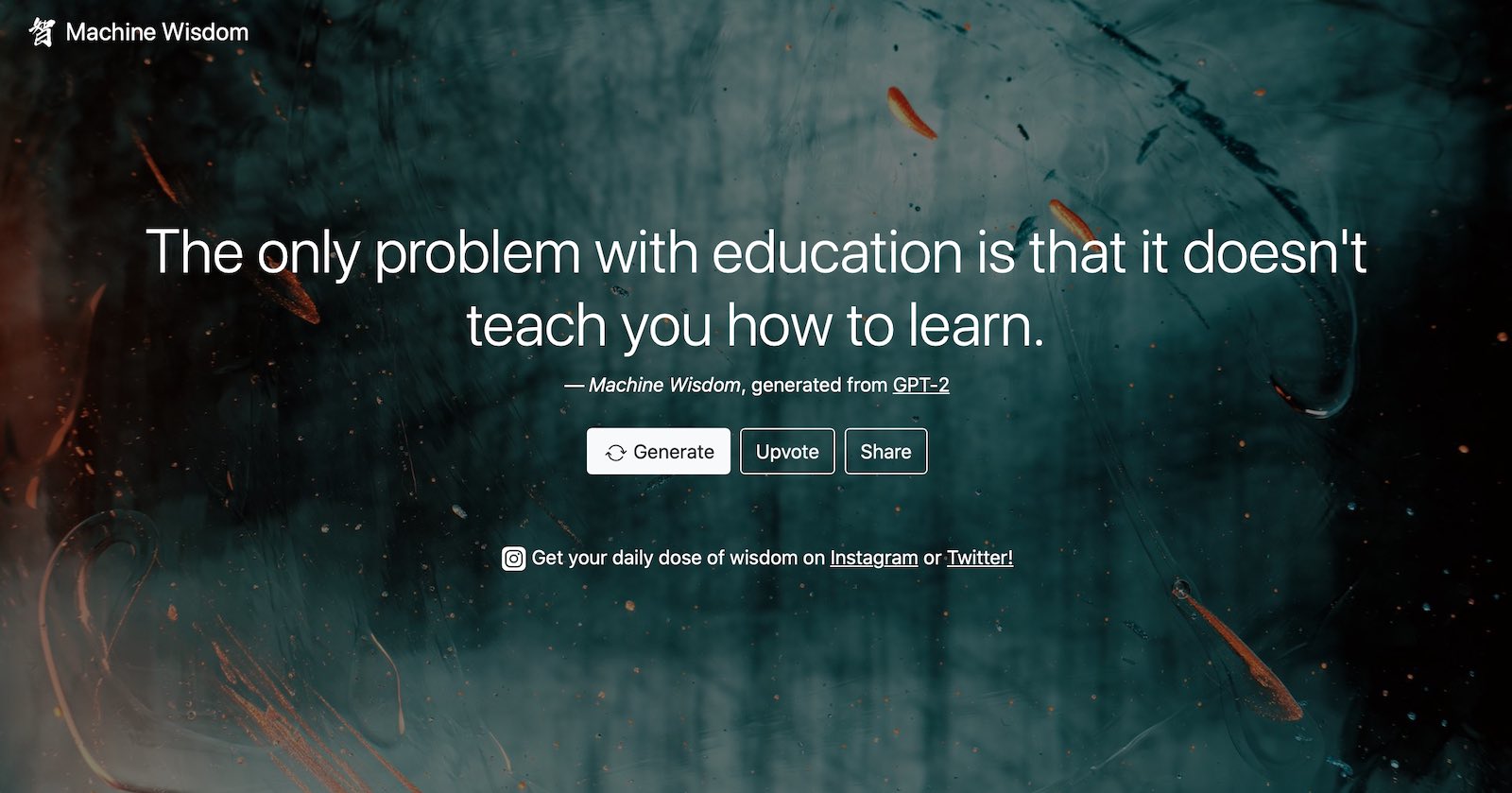 A fun website generating artificial "inspirational" quotes using OpenAI's popular GPT-2 model. I fine-tuned the language model on hundreds of thousands of quotes from famous authors, artists, and philosophers. The model's generation is filtered to include only quotes that don't exist already out there.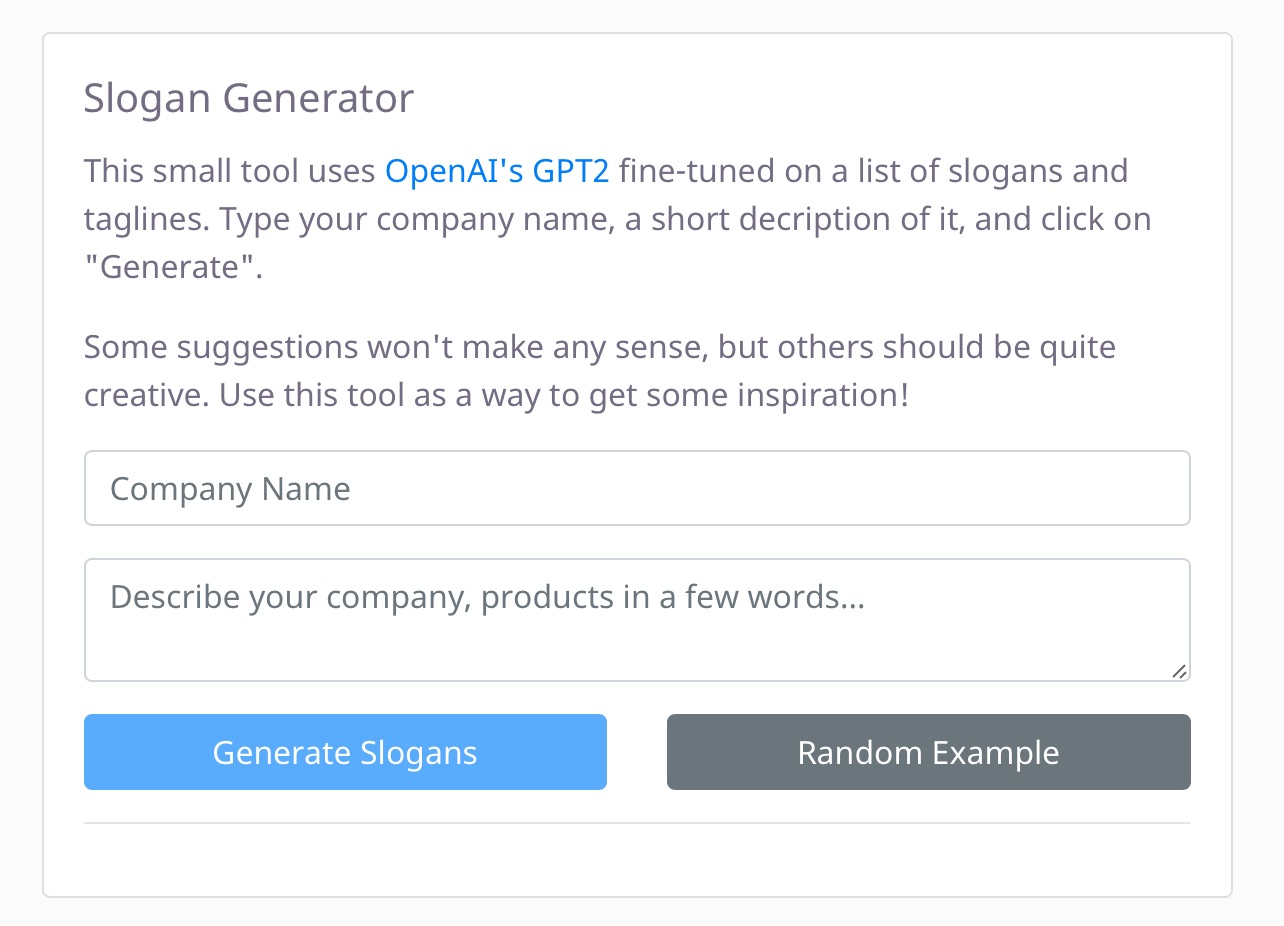 A language model to generate some slogan ideas for your company, product, or service. Trained on a dataset of company descriptions and their taglines, the model takes as input a short description of your product or service and outputs a list of short slogans related to the nature of your company or its industry.
Latest Posts
subscribe via RSS